Sell Your Food Online in Less than 5 Minutes!
Automate Social Media Success & Boost Online Ordering Sales
World's Fastest Online Ordering Platform

Start selling your food and retail on the web as well as any social media channel instantly!

Never Miss Another Message from Your Customers

Provide your customers with perfect replies to FAQs Instantly, 24/7 365 Days a Year!

Best-in-Class Guest Feedback Retrieval

Automatically generate reviews & feedback from every guest!

Convert Comments into Cash Paying Customers

It's what made us famous in the F&B Tech Space! Automatically convert your comments into customers!
Tap The Table Testimonials
Thank you for your business and for your support! We greatly appreciate our customers!
Ryan is our go to marketing professional pushing the envelope with best of breed digital content creation, digital marketing strategy and automation tailored to your specific business needs. We have worked with him on multiple brands, successfully launching many markets and he goes above and beyond to deliver and innovate for us. Highly recommend.
"...turning "comments" on Facebook and social marketing into sales has given me a competitive advantage over my competition. It is a tool that not only helps qualifying potential prospects for "sales" but it is a virtual salesman that is like the "terminator". It never sleeps or eats it just works 365 days a year 24/7!"
Ryan was our guest speaker for our local business/networking Chapter of the Holistic Chamber of Commerce. He shared an enormous amount of valuable and very user friendly information on marketing, automation and social media tools. I was amazed at his knowledge and ability to teach & inspire others how to manage the cutting edge of the social media niche. Super glad to know him and I highly recommend him & his company!
Convert 3rd Party Delivery Customers Into Your Most Loyal 1st Party VIPs
The Tap The Table application, is revolutionizing the restaurant industry with its innovative social media driven digital marketing platform's advanced capabilities. Tap The Table offers restaurateurs access to customer data and profit control for less than $7 per day.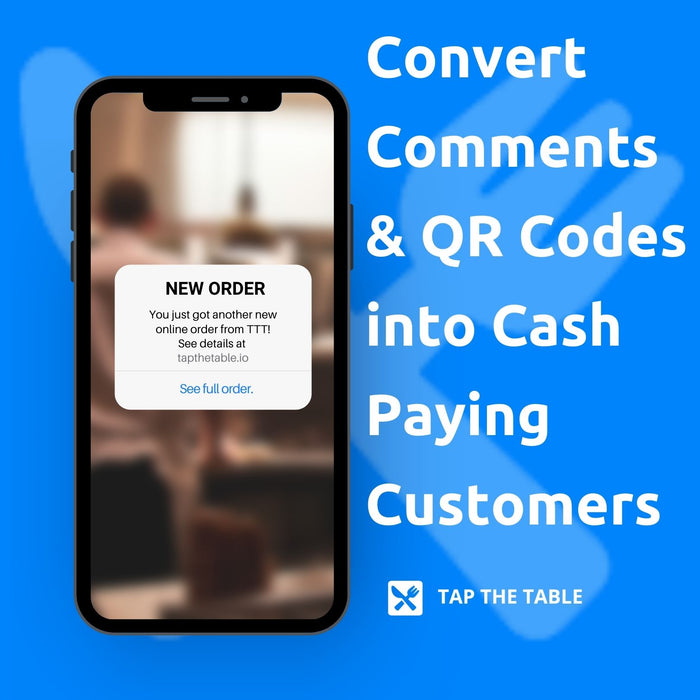 Top Platform Features
"Tap The Table is really one of the coolest, most powerful restaurant apps around. Finally, your restaurant will know the answer to this simple question: How much money did my restaurant make from our social media initiatives today? or this week? or this year?
The Easiest App to Use By Non-techies
Tap The Table reduces operational costs by freeing up staff time and resources, delivering efficiency where it counts. This means saving your business money that you can put back into providing the best service to patrons.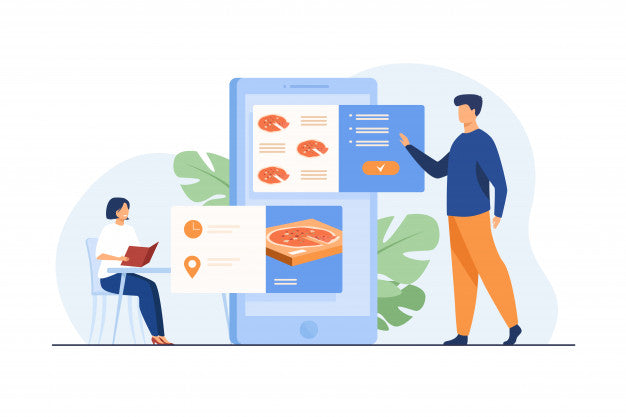 🚨 Tap The Table Now Integrated with Instagram 🚨
Never miss a DM again! Instantly sell your Food and Merch online on any social media network!
Tap The Table Empowers Restaurants Like No Other
Try Tap The Table Risk Free for 30-days! No long-term contracts & no hidden fees!
Digital Marketing Blog for Restaurants Using Tap The Table
Get the Social Media Driven Digital Marketing News to Help Your Restaurant Grow Online & Get Butts in Seats!