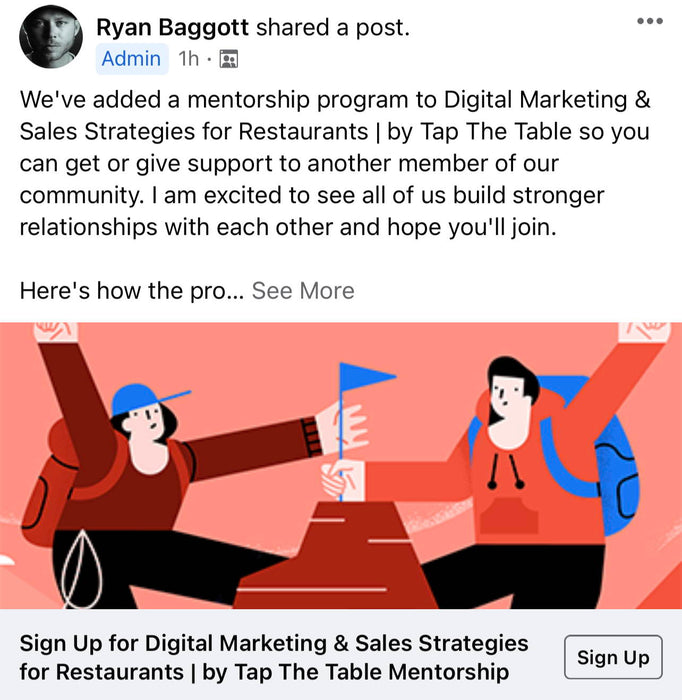 For Immediate Release: Tap The Table LLC, July 11th, 2021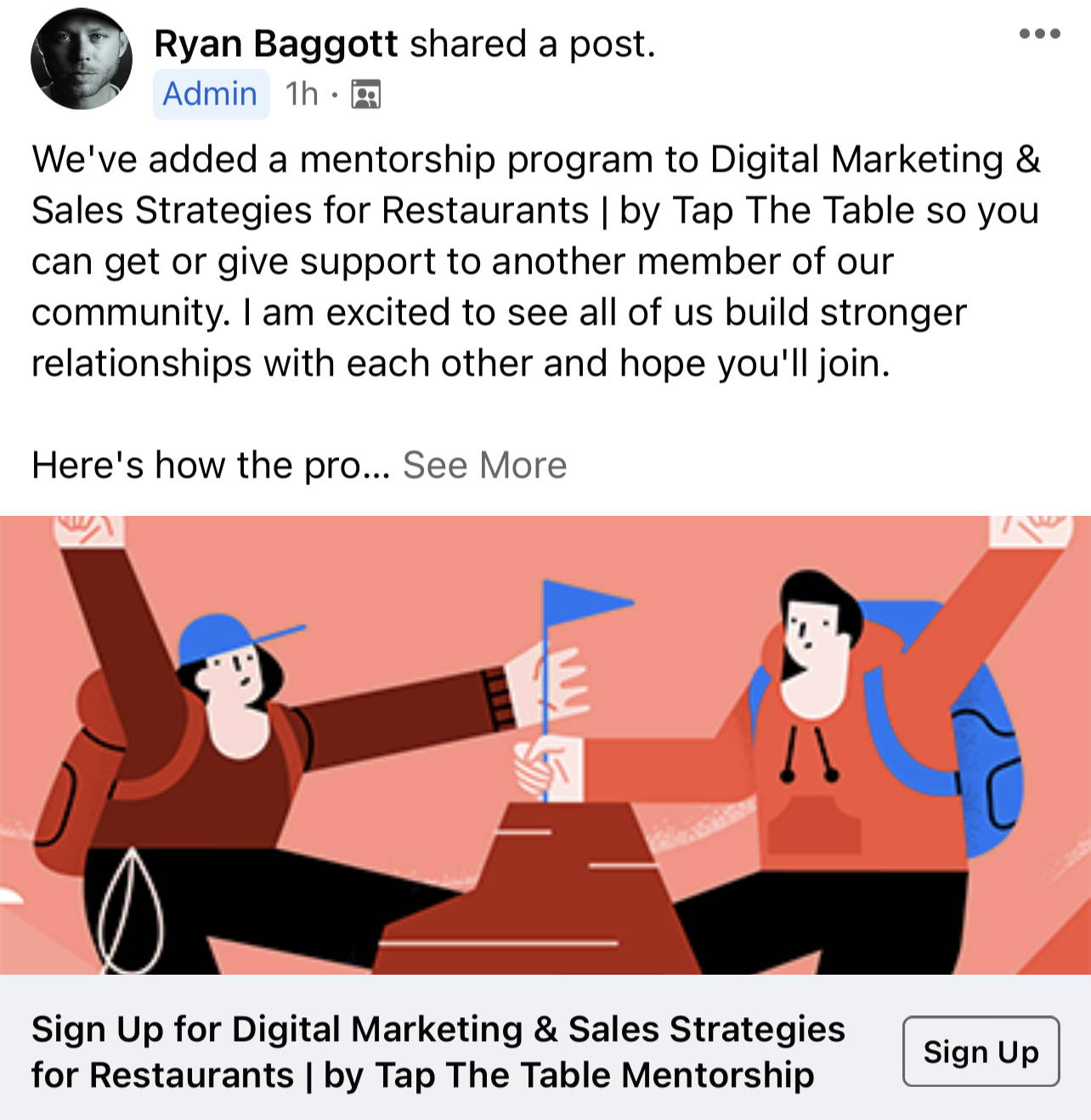 Tap The Table, LLC., a revolutionary Restaurant CRM & Online Ordering software company serving the restaurant and retail markets with access to nationwide customer support, today announced it has launched a mentoring program designed to help drive its clients' success.
All Tap The Table customers will now have access to more resources to better utilize our application.
Along with the current robust built-in features designed to automatically help restaurants increase sales, build bigger & more effective customer contact lists , we will also use this mentoring program to compile case studies at this scale with the help of some of our participating clients.
These unique case studies will be used to inspire & support the rest of the TTT community of restaurants & retail stores.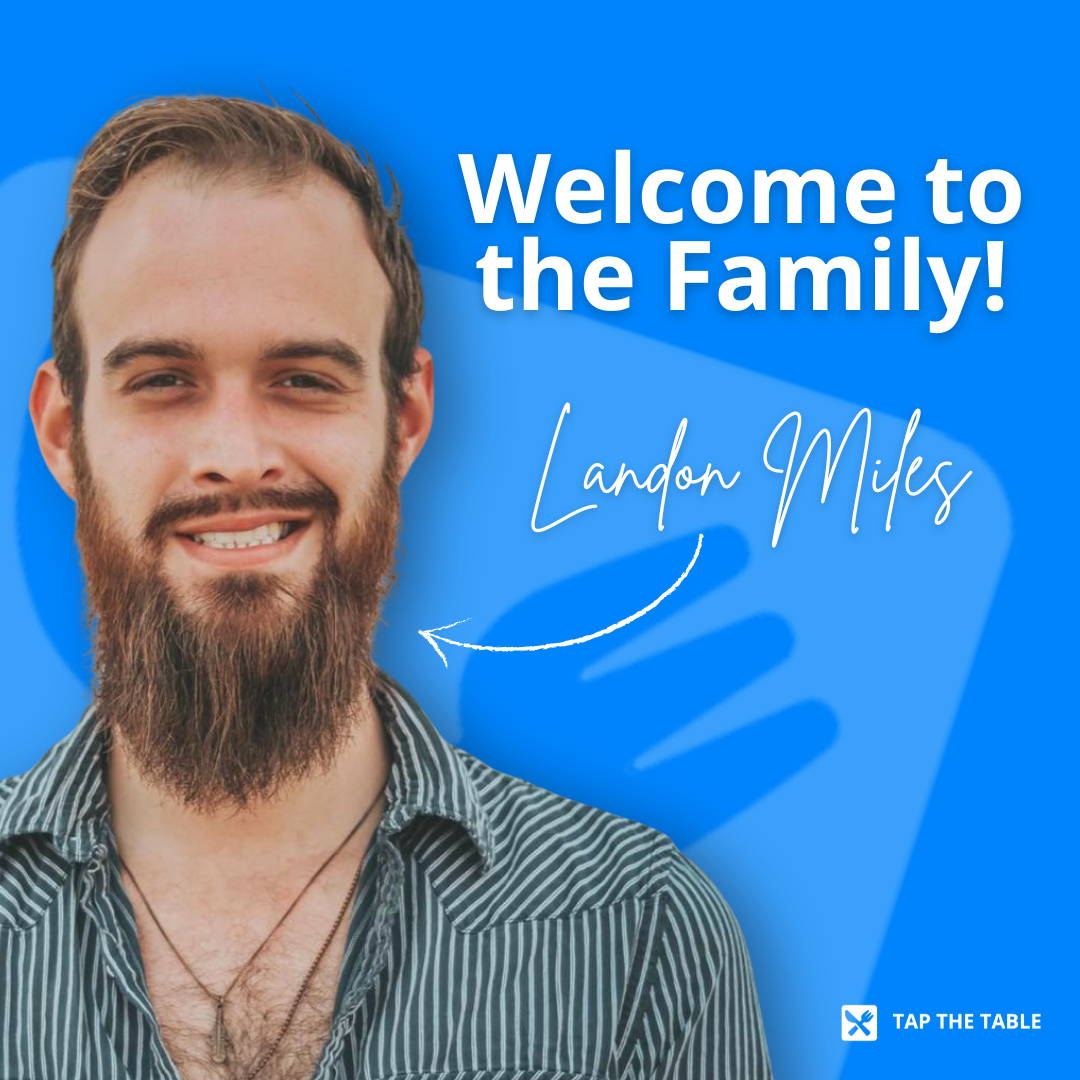 Tap The Table customers seeking additional support can now take advantage of mentoring sessions by attending a restaurant client success session using Facebook Rooms. This will be done through a series of weekly 15-minute videos produced live in the private Tap The Table Facebook Group, focusing on best practices for using Tap The Table software and other operational challenges. Tap The Table experts will also be able to answer questions from the audience live!
Ryan Baggott, the owner of Tap The Table insists that this program will help participating restaurants increase sales, build a more effective customer contact list, and streamline the customer journey. Information and data collected via mentorship will lead to the Tap The Table team producing more case studies on a wider scale with assistance from the participating clients.
---
Recently Tap The Table hired Landon Miles to head up the platform and partnerships part of their new marketing program. As a digital marketing veteran, Landon will take on customer support as well as providing instructional video production for restaurant clients which should generate revenue for Tap The Table.
Since its launch in 2020, Tap The Table has established a customer base that is spread across the United States, Canada and Mexico. By the end of FY 2021, it is expected to reach 10 million conversations processed, which is an excellent record for any chat marketing company today.
"Tap The Table's focus will always be restaurants, but we are proud to offer our expertise in this new program to retail stores as well." Says Ryan Baggott "Retailers have been using our software for a few months and we stand ready and willing to help them with their online ordering success".  
If you would like more information about Tap The Table or would like your business considered for inclusion in the mentoring program please contact Landon Miles Landon@tapthetable.io